The Maker Therapy Team
Brenton Bottomley - Biomedical Engineering (Team Leader)
Brenton is Biomedical by study but Mechanical at heart. Given the most basic tools he can manufacture a functioning version of any idea. Driven by the allure of finding the art in engineering, he can be found modifying anything with wheels and a means of propulsion.
Annie Balius - Biomedical Engineering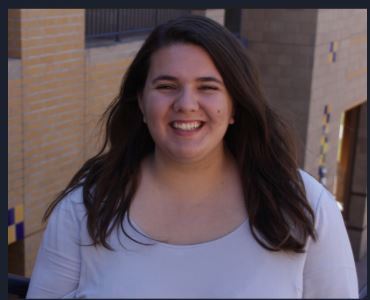 Annie has worked on many different team projects in her time in biomedical engineering that have given her various skills. She has built heart rate monitors and quadcopters, learning manufacturing skills along the way. She also has experience working with and teaching children science, math, and reading.
Janani Kumar - Materials Science Engineering
Janani has an interest in materials characterization and failure. She has been trained on various machines and characterization techniques, including Scanning Electron Microscopy, FTIR, DMA, and impact testing. She has learned how to use machine shop tools, such as lathes and CNC.
Aylin Mojica - Mechanical Engineering
Aylin has previous experience with engineering group projects as well as research involving CAD design and prototyping. She has training and is certified in the use of different machinery including mills, lathes and other basic machine tools as well as experience 3D printing and electrical circuits knowledge.
Tho Gonzalez - Mechanical Engineering
Tho has experience in mechatronics. She has been involved in building robots and is a robotics educator. She holds a certification in fabrication at UCI, including metalworking, woodworking, electronics fabrication, composites, welding, adhesives, water disposal, etc.